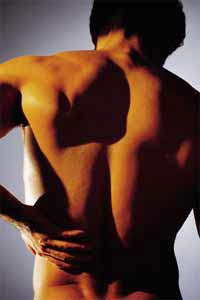 Rusoff Chiropractic Center, Dr. David Rusoff has been serving patients in Apple Valley and The Twin Cities of Minneapolis and St. Paul for over twenty years.

On August 21, 2011 our son, brother and very dear friend David Rusoff left this world due to heart failure. He was a kind soul who deeply cared about his patients beyond his professional duty.

The family thanks all of you who put your chiropractic needs and trust in Doctor David Rusoff's hands - he never wavered in his caring for you.
The funeral for David Rusoff took place Friday August 26, 2011, 12 noon at Hodroff-Epstein Memorial Chapel, 671 South Snelling Avenue, St. Paul, MN 55116 - Phone: 651-698-8311

It has been years now and we are still heart broken - in fact the pain never goes away, ever, just fades a bit with time and then hits us again...

We are keeping this site up in David's memory.